EVERY WEDNESDAY NIGHT!!!

 It's City Soul Cafe Poetry & Spoken Word Open Mic @ Smokin Grooves Bar & Grill, 2253 New Hope Church Rd in Raleigh, NC. Show is 8:00pm-10:30pm. Come experience the hottest open mic in the Triangle!
Comedians, Musicians, Lyricists, and Vocalists are also welcome. All performances are acoustic or acapella (no tracks).
Food Specials & Drink Specials!

Admission is ONLY $5!
Hosted by DASAN AHANU, SEAN INGRAM, and CHURCH Da POET

Music provided by DJ Supreme
Social Gallery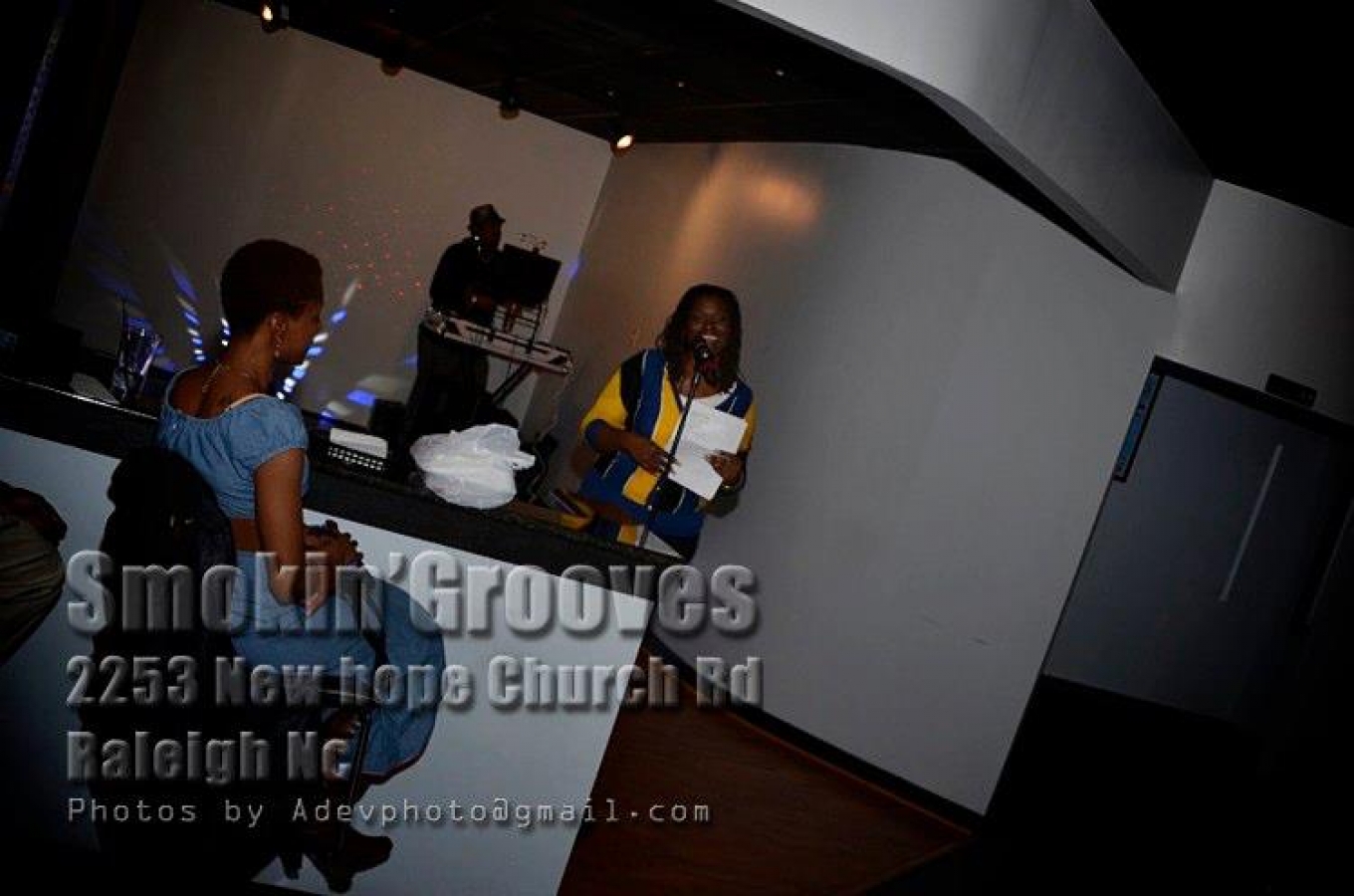 if u havent been to City Soul Cafe at Smokin' Grooves Bar and Grill you are MISSING OUT! Spoken word, poetry and acoustic performances! This event is open to ANYONE who would like to participate! See you there at 7pm SHARP! #SMOKINGROOVES #CitySoulCafe #Raleigh #NC #SpokenWord #Poetry #LiveMusic
City Soul Cafe